Current and Upcoming Exhibits
Hummingbirds
The current show at HQ Gallery includes a few of my favorite hummingbirds from Costa Rica, Ecuador, and California. I hope to see you there!
HQ Gallery
November 2 - December 31, 2023
Thursday - Sunday, 11:00 am to 5:00 pm
333-D First Street
Benicia, California
www.HQGallery.net
Where and how to get the best shots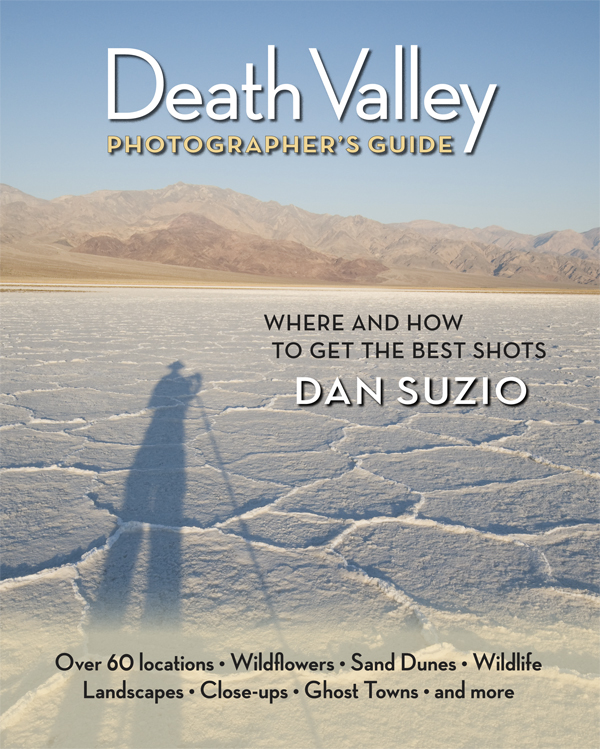 In this award-winning, comprehensive guide to photographing Death Valley National Park, wildlife photographer Dan Suzio shares his tips on shooting wildflowers, sand dunes, reptiles, birds, mammals, landscapes, ghost towns, and more. The book includes maps and directions to more than sixty locations, with advice on what equipment to use and when to find the best light, plus a quick reference chart showing highlights of all locations.
7" x 9", 114 pages, 102 color photographs, 5 maps
Over 60 locations
$17.95 with free shipping to U.S. addresses