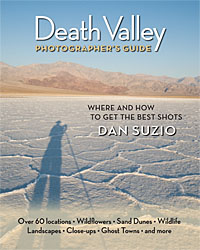 Buy direct and receive a signed copy, free shipping (U.S. only) and the satisfaction of supporting an independent author/photographer.
---
Bulk orders: send me an email..
---
ISBN 978-0984641505
7" x 9"
114 pages
102 color photographs
5 maps
Over 60 locations
$17.95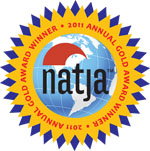 Gold Award
Best Photo Travel Guide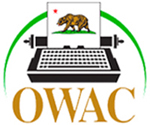 Writer of the Year
Best Travel Guide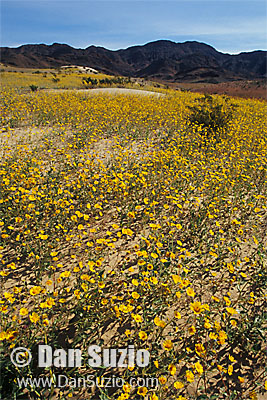 Death Valley lodging
Accommodations in Death Valley National Park range from basic motel rooms at Panamint Springs and Stovepipe Wells Village to the mid-range Furnace Creek Ranch and the more upscale Furnace Creek Inn. Stores, restaurants, and gas stations are located in the park at Panamint Springs, Stovepipe Wells Village, and Furnace Creek.
Outside the park, a full range of services can be found at Baker, Shoshone, Beatty, and other towns.
Furnace Creek Inn and Ranch
Furnace Creek Inn is Death Valley's luxury hotel and resort, originally built by the Pacific Coast Borax Company in the 1920s. Amenities include a swimming pool, tennis courts, and even a golf course. Furnace Creek Ranch offers more down-to-earth (and more affordable) accommodations, with 224 motel rooms and cabins. Stores, restaurants, and a gas station are located within the complex.

Panamint Springs Resort
Panamint Springs offers a 15-room motel, tent campground, and RV hookups, along with a gas station, store, and restaurant.

Stovepipe Wells Village
Recently renovated and under new management, Stovepipe Wells has 83 motel rooms plus a swimming pool, general store, gift shop, restaurant, and gas station.

Campgrounds
For those who prefer to stay closer to nature, several campgrounds are available in the park, at elevations ranging from below sea level to over 8,000 feet. In addition, backcountry camping is permitted along many of the park's four-wheel-drive roads. Make sure you check at the Visitor Center or online for
current camping restrictions and reservations
. Your choice of where to camp may depend on the time of year and your tolerance for extreme temperatures.
<! inserting camping table here>
Campground
Season
Elevation
Fee
Sites
Water
Tables
Firepits
Toilets
Dump Station
Furnace Creek
all year
-196'
$18**
136
yes
yes
yes
flush
yes
Sunset
Oct-Apr
-196'
$12
270
yes
no
no
flush
yes
Texas Spring
Oct-Apr
sea level
$14
92
yes
yes
yes
flush
yes
Stovepipe Wells
Oct-Apr
sea level
$12
190
yes
some
some
flush
yes
Mesquite Spring
all year
1800'
$12
30
yes
yes
yes
flush
yes
Emigrant (tents only)
all year
2100'
free
10
yes
yes
no
flush
no
Wildrose
all year
4100'
free
23
yes
yes
yes
pit
no
Thorndike*
Mar-Nov
7400'
free
6
no
yes
yes
pit
no
Mahogany Flat*
Mar-Nov
8200'
free
10
no
yes
yes
pit
no
* Accessible to high clearance vehicles only. 4-wheel drive may be necessary.
** Furnace Creek Campground fee changes to $12 per night from mid-April to mid-October.
Source: National Park Service 2013
<! end of camping table>