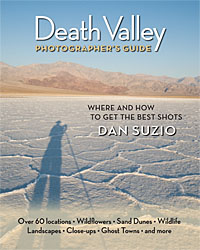 Buy direct and receive a signed copy, free shipping (U.S. only) and the satisfaction of supporting an independent author/photographer.
---
Bulk orders: send me an email..
---
ISBN 978-0984641505
7" x 9"
114 pages
102 color photographs
5 maps
Over 60 locations
$17.95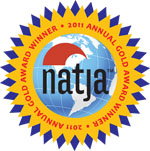 Gold Award
Best Photo Travel Guide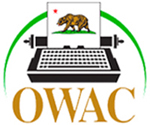 Writer of the Year
Best Travel Guide


Press releases
|
About the author
|
Photos
|
Sample pages
|
Review copies
February 6, 2012 - FOR IMMEDIATE RELEASE
Dan Suzio Wins Gold Award
for Death Valley Photographer's Guide
Book is honored by Travel Journalists Association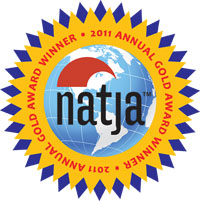 Photographer and writer Dan Suzio has won a gold award from the North American Travel Journalists Association (NATJA) for his book Death Valley Photographer's Guide: Where and how to get the best shots. The annual awards competition, now in its 20th year, honors the best in travel writing, photography, and promotion, and this year received more than 500 submissions from around the world.
"We are extremely pleased with this year's entries; they were outstanding, both in quality of work and range of coverage," said Helen Hernandez, CEO of the organization, whose members include travel media professionals, convention and visitors bureaus, social media, hotels and attractions, and other travel marketing agencies.
Suzio, who lives in Berkeley, California, has been shooting in Death Valley National Park for more than three decades, and for almost that long his friends and colleagues have been asking his advice whenever they plan to visit the desert wilderness. He has compiled the best of that advice into a compreshensive guidebook.
With a friendly tone and a sense of humor, Suzio describes how he photographs the landscapes, flowers, wildlife, and ghost towns of what is perhaps America's most storied national park, addressing both the technical and creative aspects of nature photography. The book is generously illustrated with the author's photographs, each one captioned with camera, lens, exposure, and other information about how it was made. The biggest section of the book provides descriptions of more than sixty specific locations in and around the park, noting the photographic highlights of each one, the time of day to find the best light, and the typical wildflower season - plus maps and directions to get you there.
The book has something for every photographer, from the casual visitor with a point-and-shoot to the seasoned pro with a bag full of lenses. As Suzio points out, he can tell you where to look for interesting subjects and when to find the good light, and offer a few suggestions about exposure and composition, but ultimately it's up to you to make the photograph, using your own creative talents and personal vision.
The book can be ordered online at www.DeathValleyPhotographersGuide.com. For more information about NATJA and a complete list of 2011 award winners, visit www.natja.org.
###
Interested publications may
request a copy
for review.